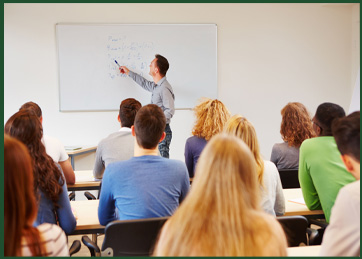 Safety and Compliance
Training
Click On Any Link Below To Find Out More Information.

Download 2017 CALINC Training Calendar Today!
CALINC Training, LLC is the leading provider of EPA, CDPH, and OSHA training courses and certification for northern and central California. Located in Vacaville, we offer classes at our facility as well as at our client's facilities
Regarded in the industry as one of California's top training facilities, CALINC Training offers state-of-the-art environmental, safety, and hazardous material training courses. At CALINC Training, LLC, we believe in providing students with a combination of classroom training in addition to hands-on exercises. Students have the opportunity to practice and become familiar with the skills, equipment, and procedures needed to handle environmental hazards.
CALINC Training offers accredited training and certification classes for lead-based paint, asbestos, mold, HAZWOPER, confined space, and OSHA Safety. In addition to our industry leading training, we also offer a wide array of environmental consulting services, including asbestos, lead, and mold testing, Phase I, II, and II Environmental Site Assessments, Stormwater and QSP/QSD Services, Erosion Control, PCB/Transformers Services, and more.
If you have any questions or would like to enroll in one of our classes or request any of our many environmental services, contact our training department today at (800) 359-4467.