CALINC Training, LLC is an Accredited Training Provider for Registered Environmental Health Specialist Program! Get your Continuing Education Requirements!
For more information, please check out the CDPH website and the ABIH website!
Frequently Asked Questions:
Continuing Education
ABIH CIHs claim CM credit based on their actual attendance in the technical portions of an event. In the past, ABIH issued blanket CM credits but that program has been discontinued. Attendees determine their own CM credit as follows.
How to Calculate
The attendee determines the technical contact hours aligned to at least one CM Area of IH, Safety, or IH Ethics. The content must be targeted to the professional level (not technician level), and advance the IH's technical knowledge/skills.
One technical hour of any CALINC training class equals 1 hour of CM credit for ABIH. Our courses align to the "IH" CM Area.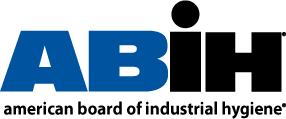 Please note: CALINC Training will issue you a separate completion letter stating your # of contract hours. This will be in addition to your regular class certificate.
For questions or help: Contact ABIH
If you have any questions or would like to enroll in one of our classes, contact our training department at the number or email address below.
CALINC Training, LLC
(800) 359-4467
2040 Peabody Road, Suite 400
Vacaville, CA USA 95687
training@cal-inc.com